Sheaffer Today
Sheaffer has been at the forefront of the writing industry for over a century. The brand is best known for its celebrated designs and superior writing instruments that are backed by the Sheaffer White Dot – a symbol of quality, prestige and performance. Today the beloved brand is sold in over 70 countries and continues to be one of the most popular manufacturers of writing instruments worldwide.
DRIVEN BY INNOVATION. FUELED BY ORIGINALITY.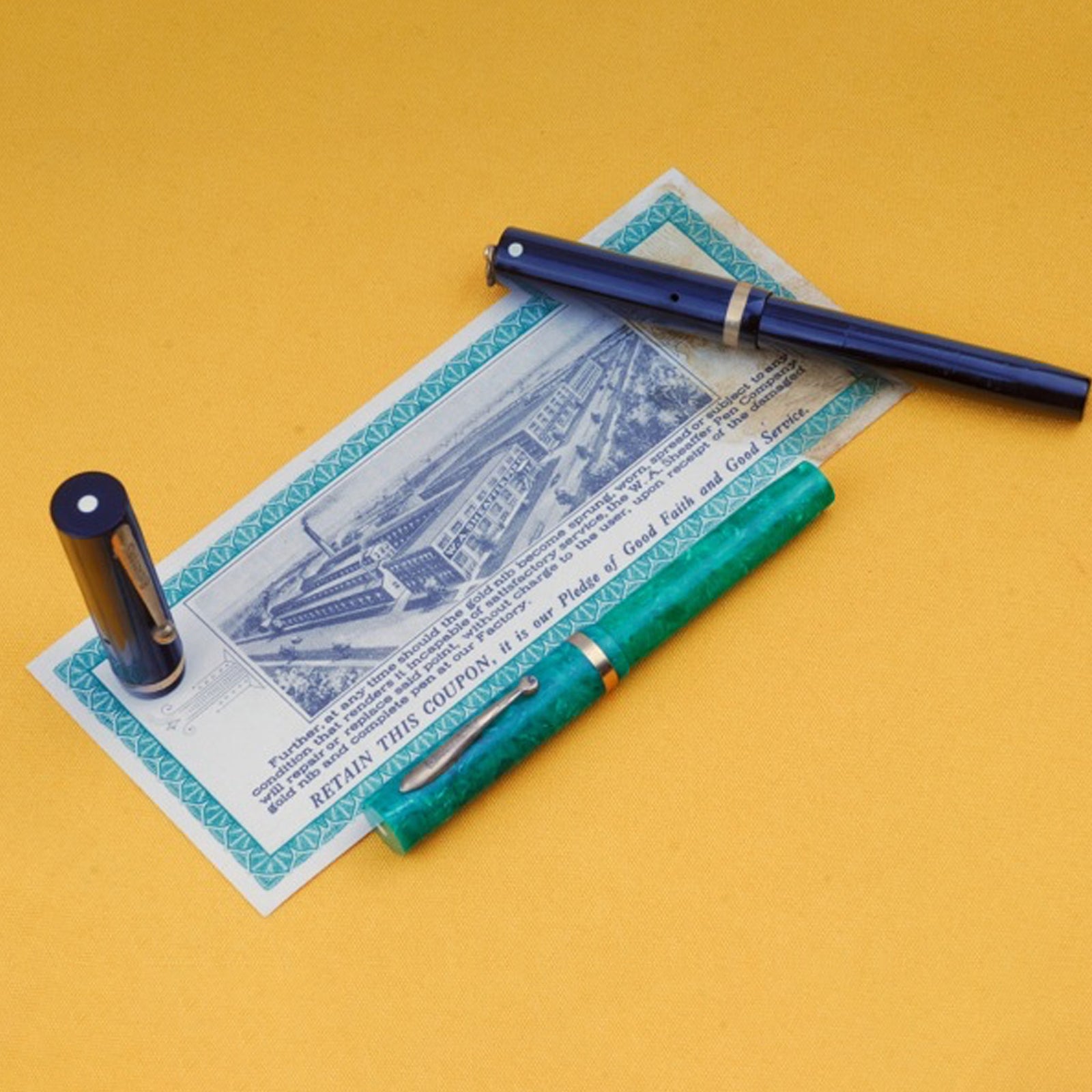 RESPECT THE PAST
The White Dot was first applied to Sheaffer writing instruments in 1924. It soon became a hallmark of the brand, which was recognized as an innovator and leader amongst pen companies.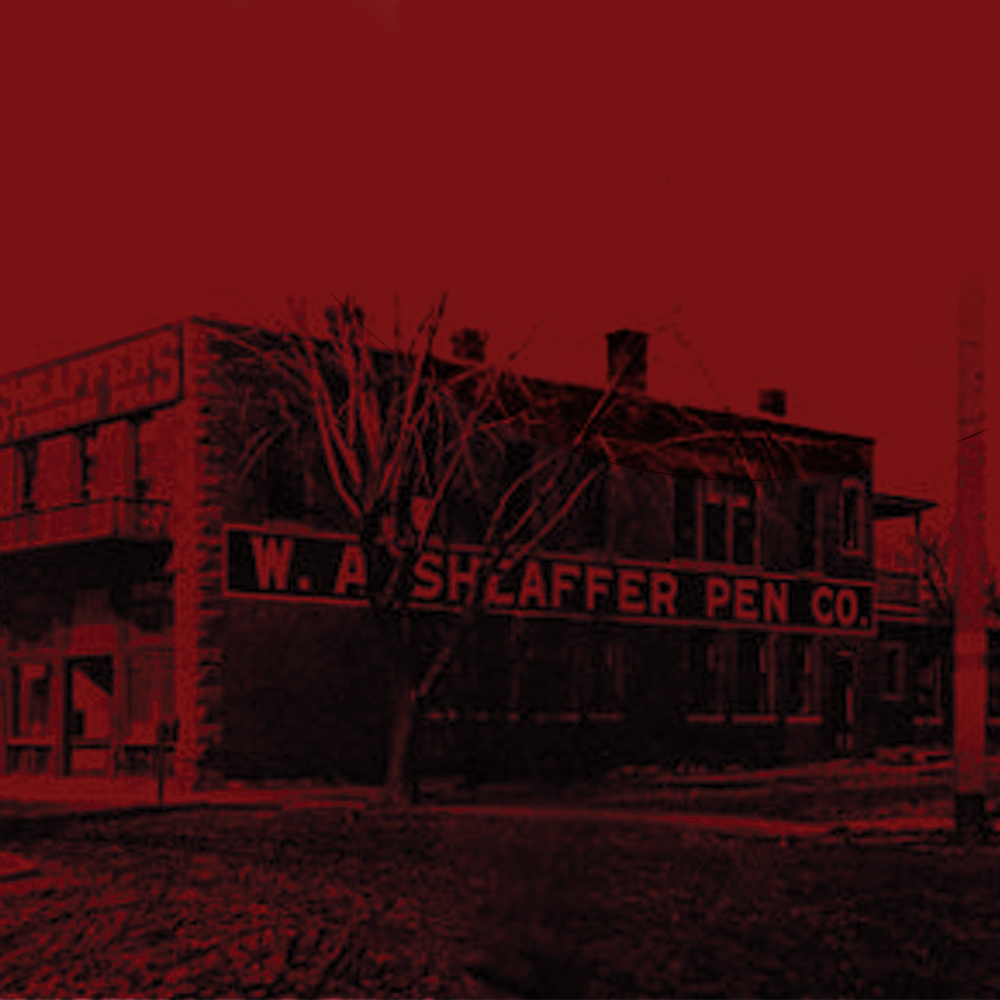 Sheaffer Factory
The Sheaffer Pen Company was presented with its first prestigious Army Navy "E" Award in recognition of its excellent wartime performance.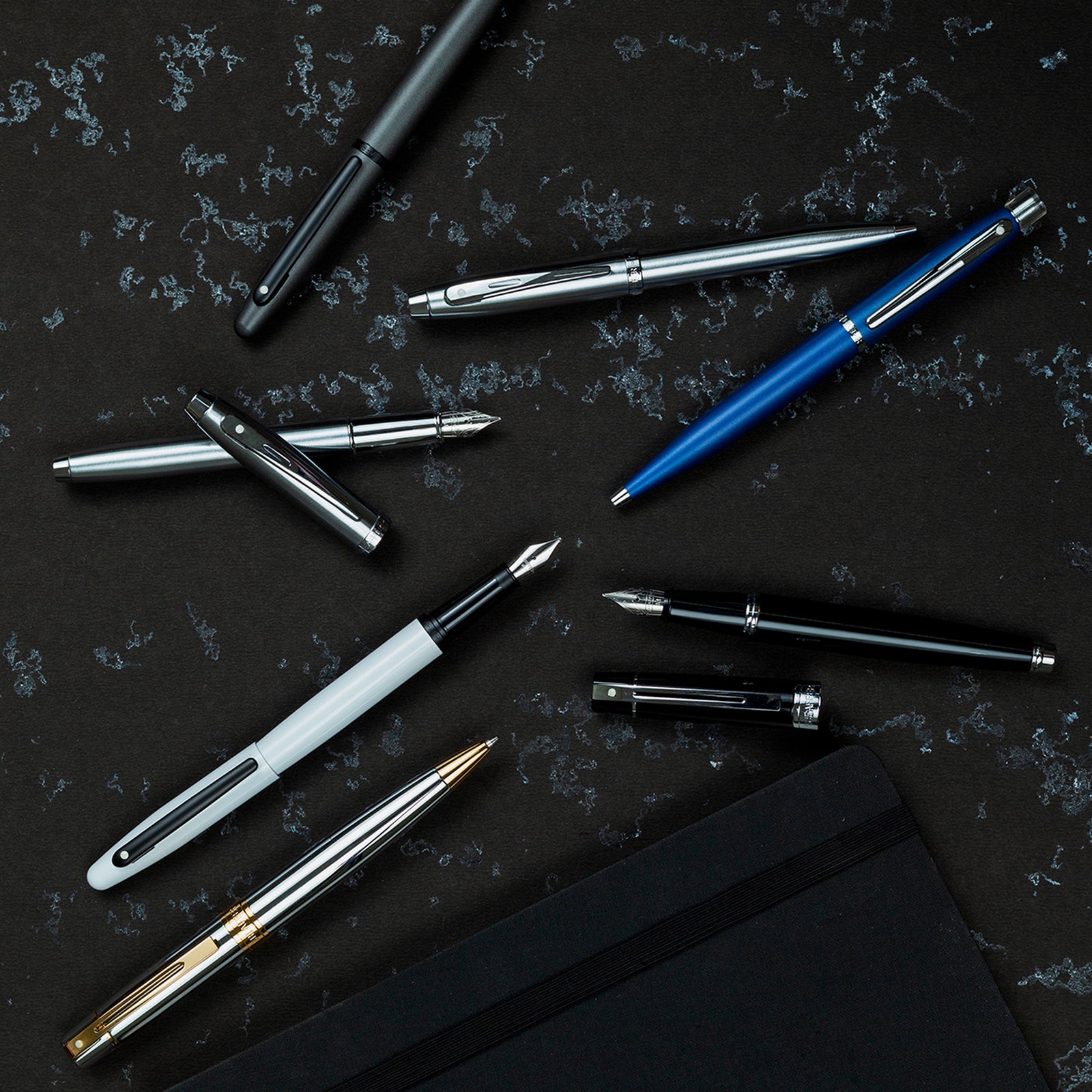 Invent The Future
Innovative, while staying true to its roots, Sheaffer remains at the forefront of the writing industry. It continues to inspire writers across continents and time to indulge in the simple pleasure of writing.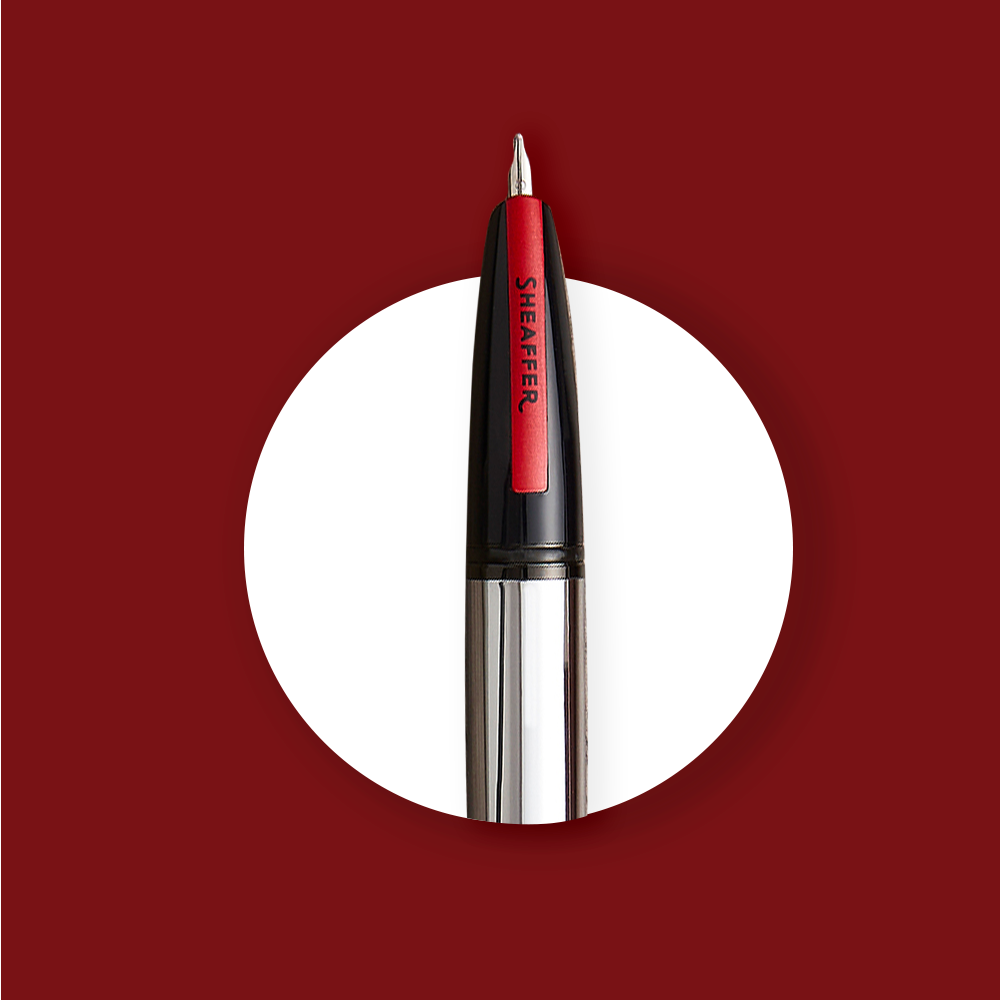 The Promise of the Sheaffer White Dot
The iconic and universally recognized Sheaffer White Dot symbolizes the Sheaffer brand's promise of quality, prestige, and exceptional performance.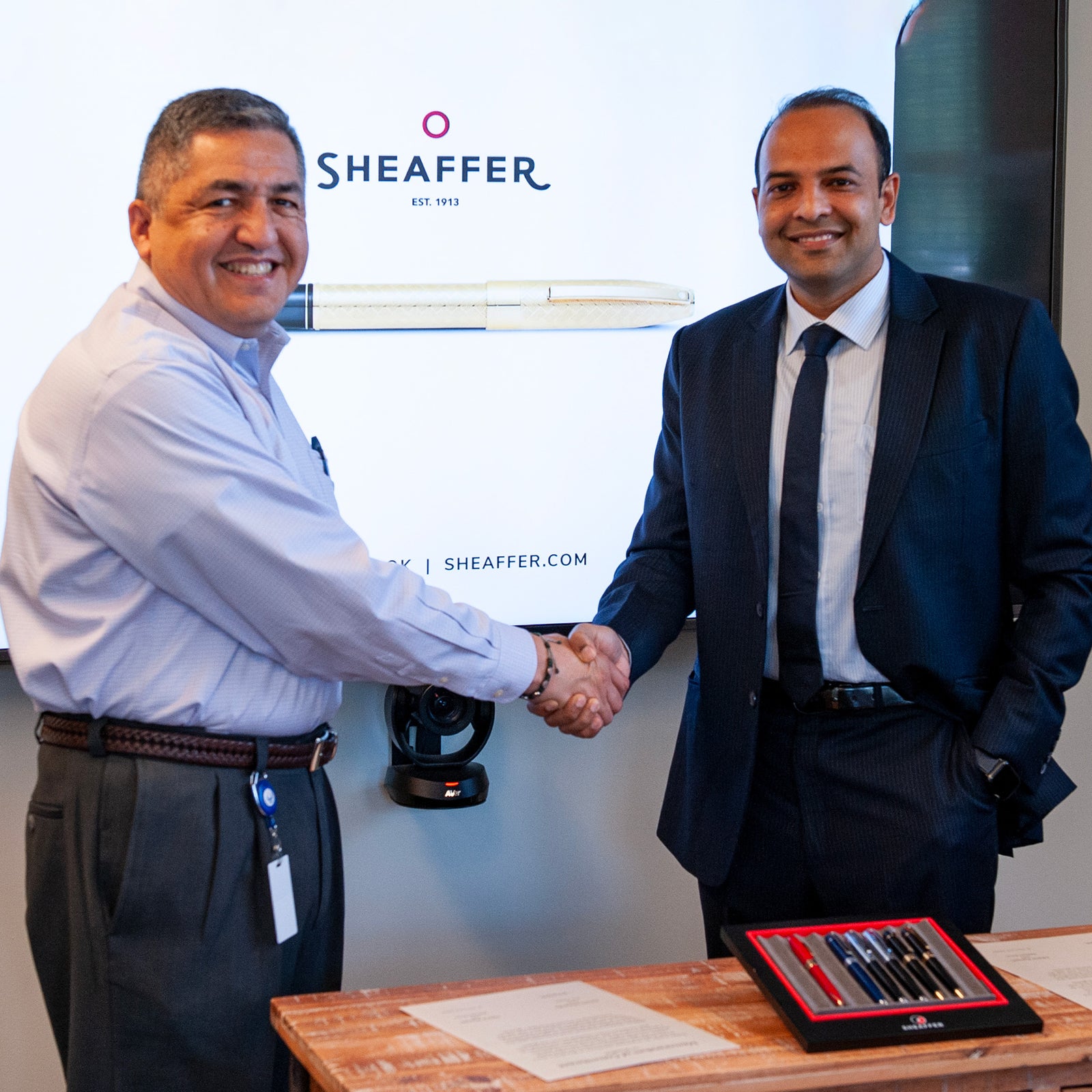 New Home
Sheaffer found a new home with William Penn, India's premier destination for fine writing instruments and leather goods. This new chapter begins with a promise from the new parent company to always "remain respectful of the brand's legacy".