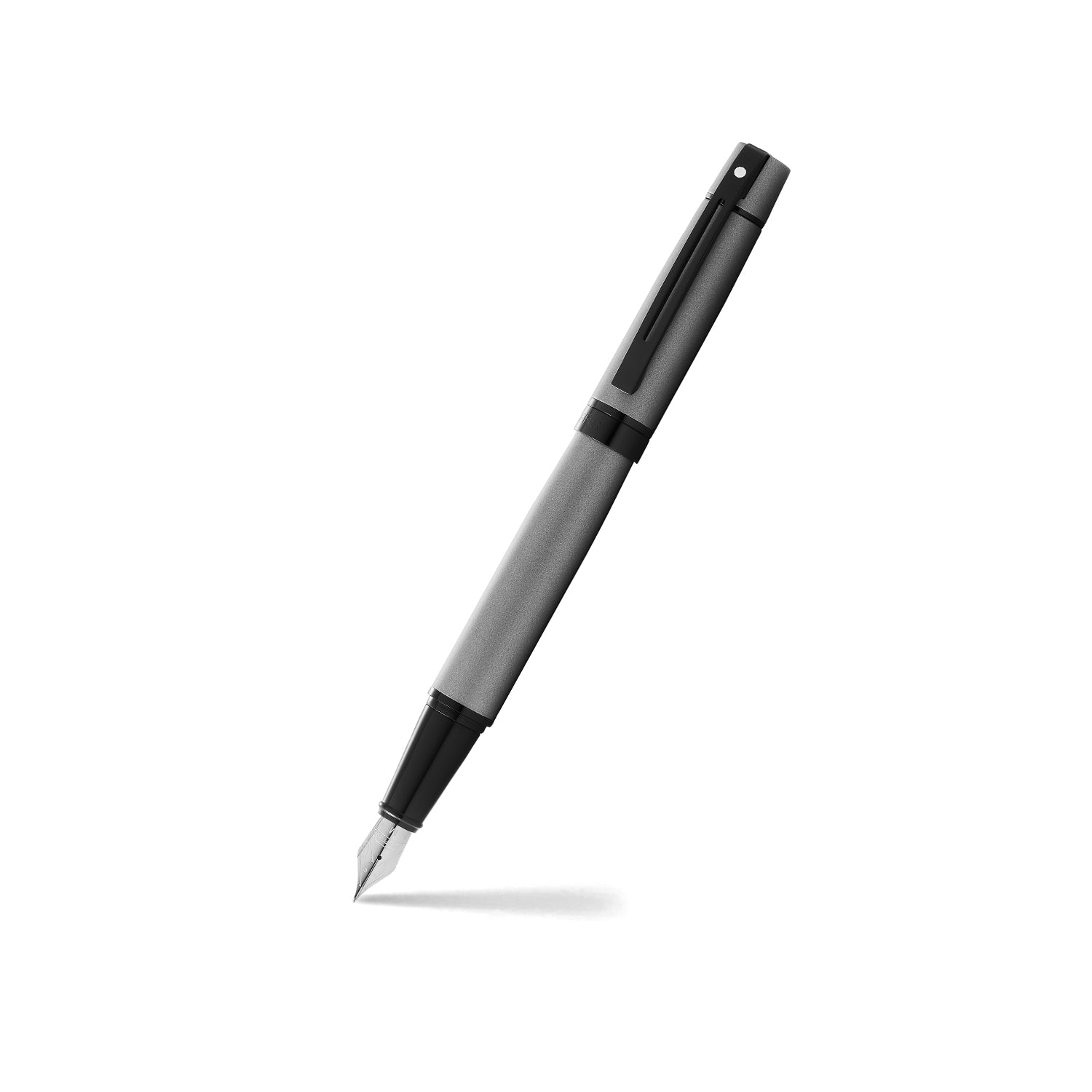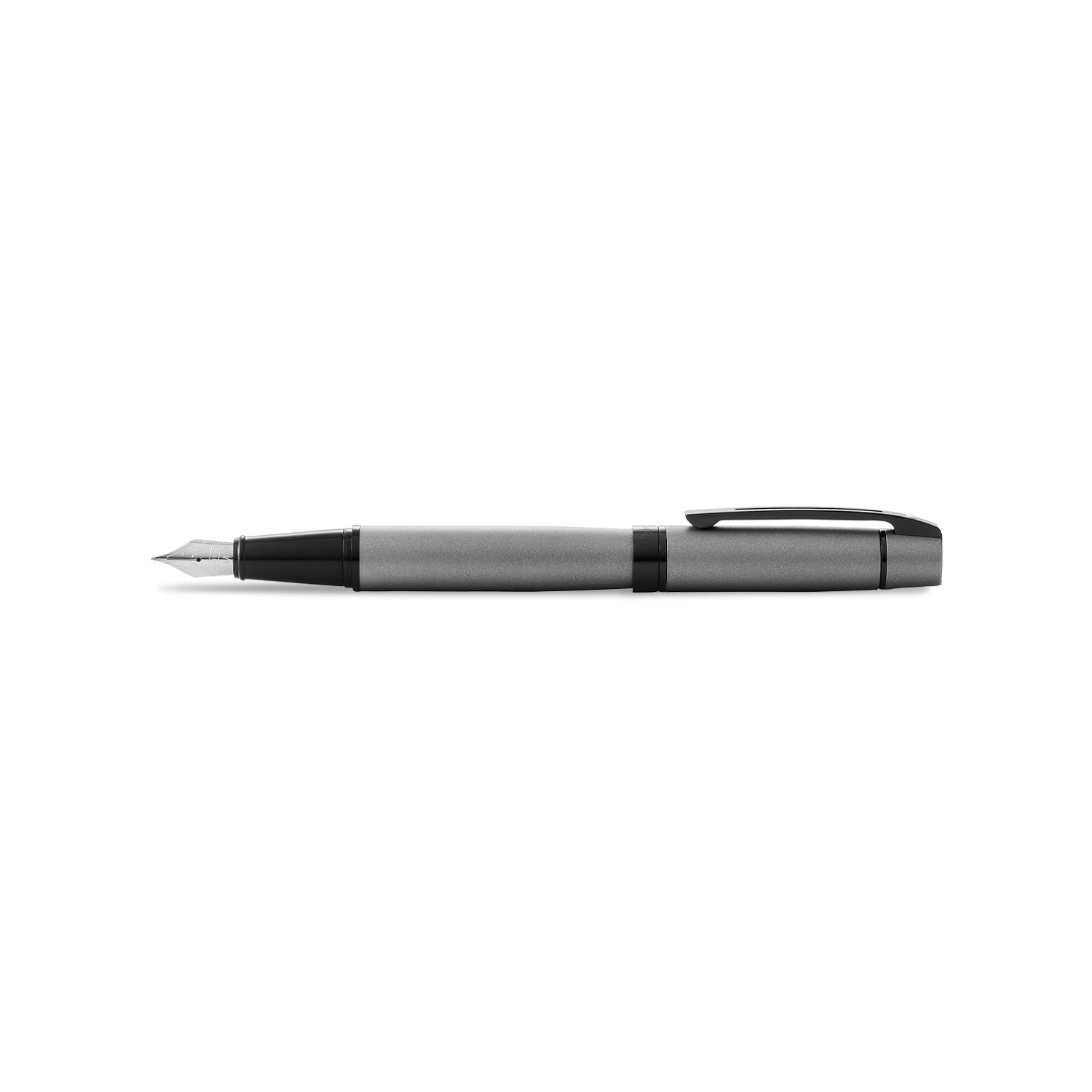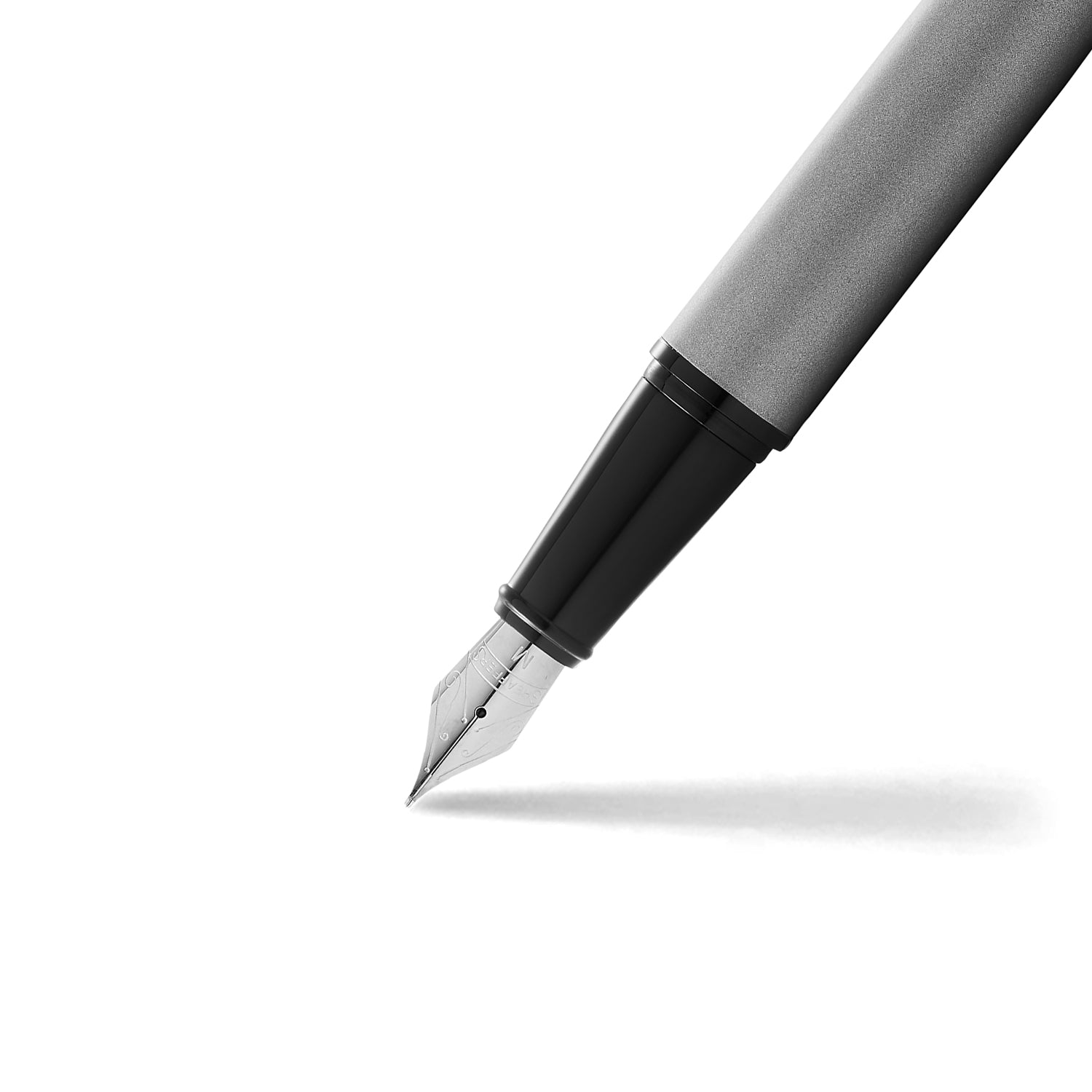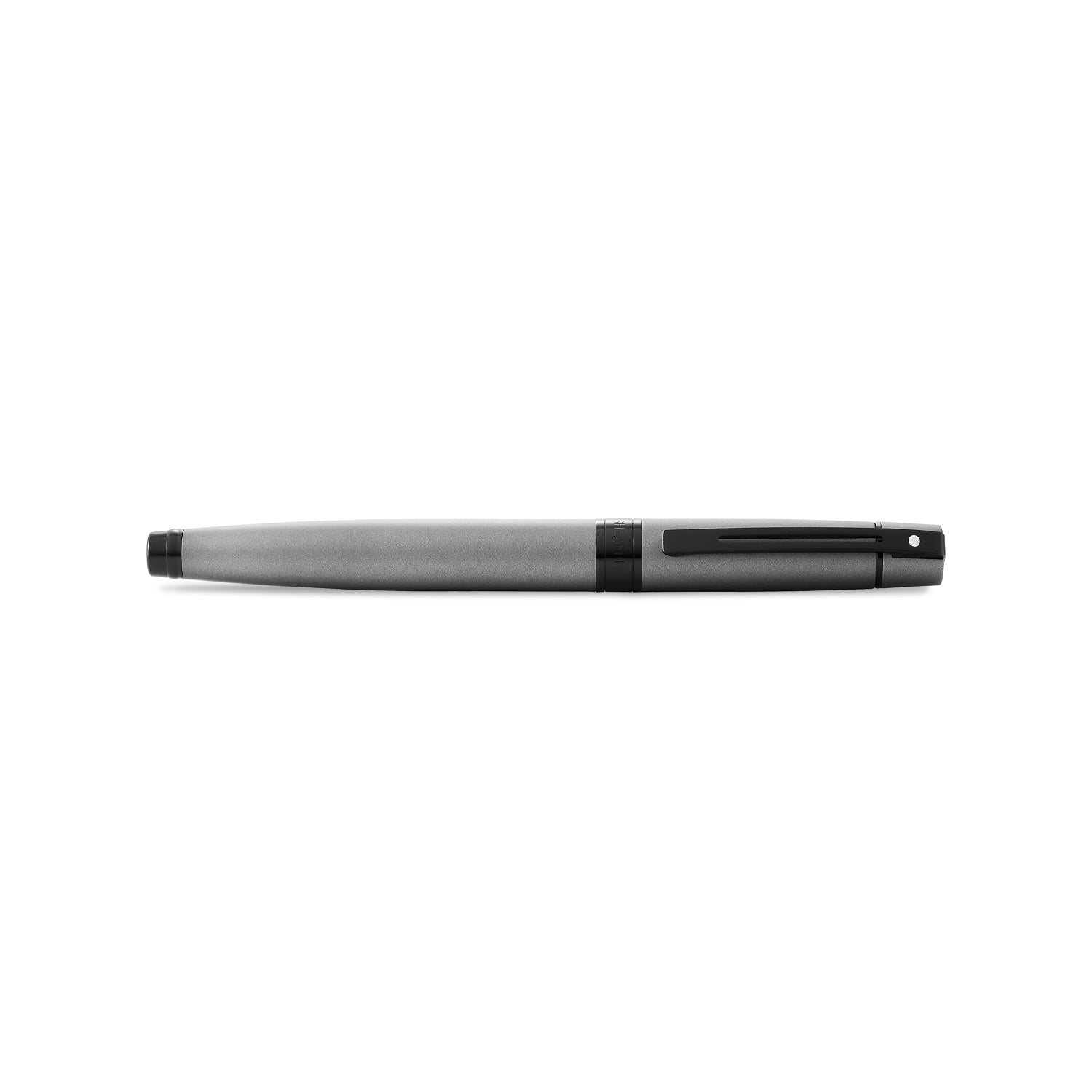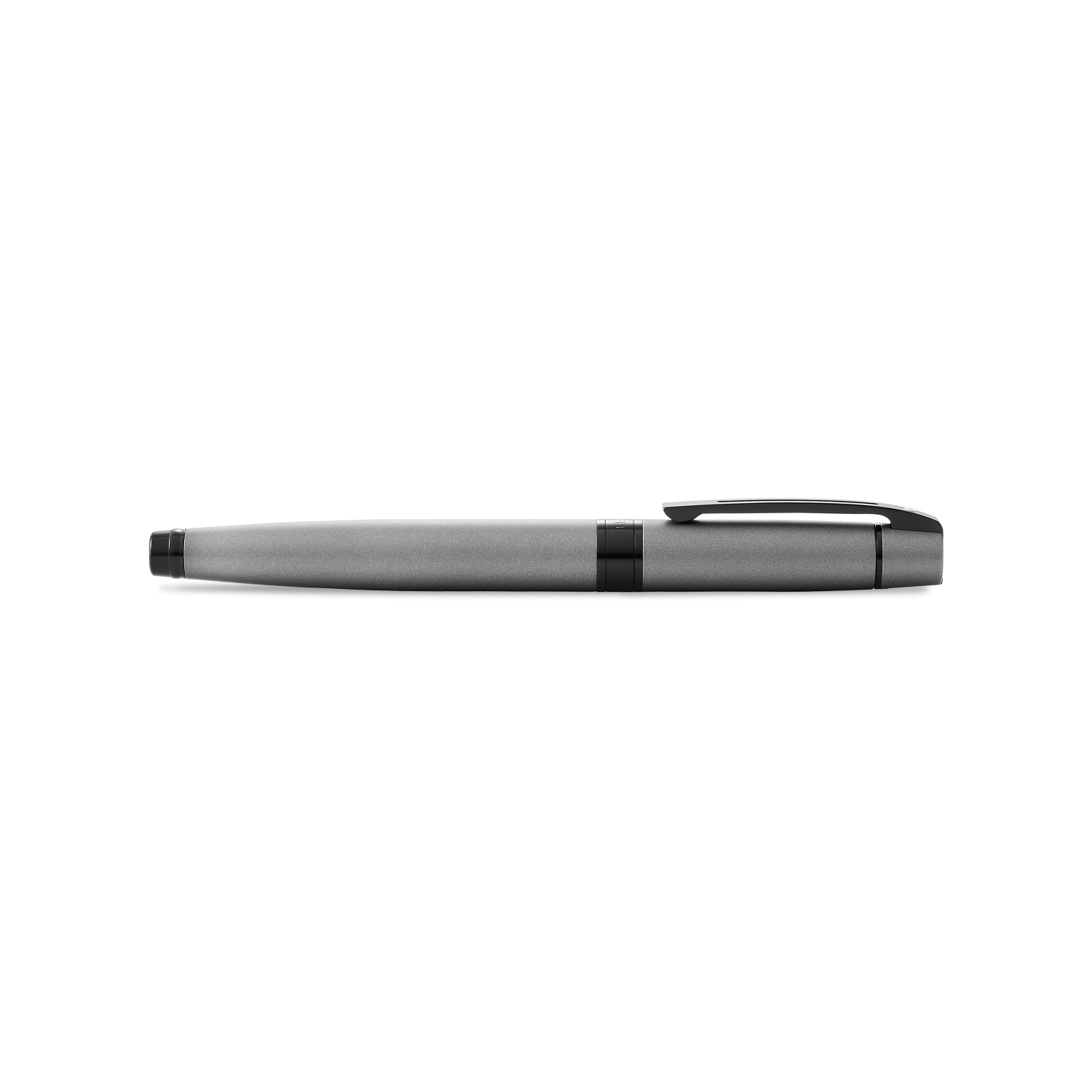 Sheaffer® 300 Matte Gray Fountain Pen With Black Trims - Medium
TAKE A STRONG STANCE
Writers who take a strong position prefer a pen that takes a strong stance. Sheaffer 300 makes its presence known with a commanding, structured profile and excellence in writing performance. A bit of a maverick, 300 boldly bridges the worlds of the traditional and the unexpected.
Ample silhouette is comfortably weighted and balanced
Noteworthy flat top and wide center band
Iconic slotted clip
Presented in a luxury gift box
ABOUT FINISH
Matte Gray lacquer with Polished Black appointments
ABOUT
Click-off cap.
Flexible Medium (M) nib in polished stainless steel
Fitted with a piston converter for bottled ink
Comes with two classic ink cartridges
Orders are processed in 1-3 business days. We offer next day shipping for orders within India. The delivery time for all other areas is typically between 7-21 business days, depending on the location.
The destination country may impose certain duties and taxes that are not included in the bill amount. The customer will have to bear these additional costs, if/as they occur. Read more about ourshipping policy here.