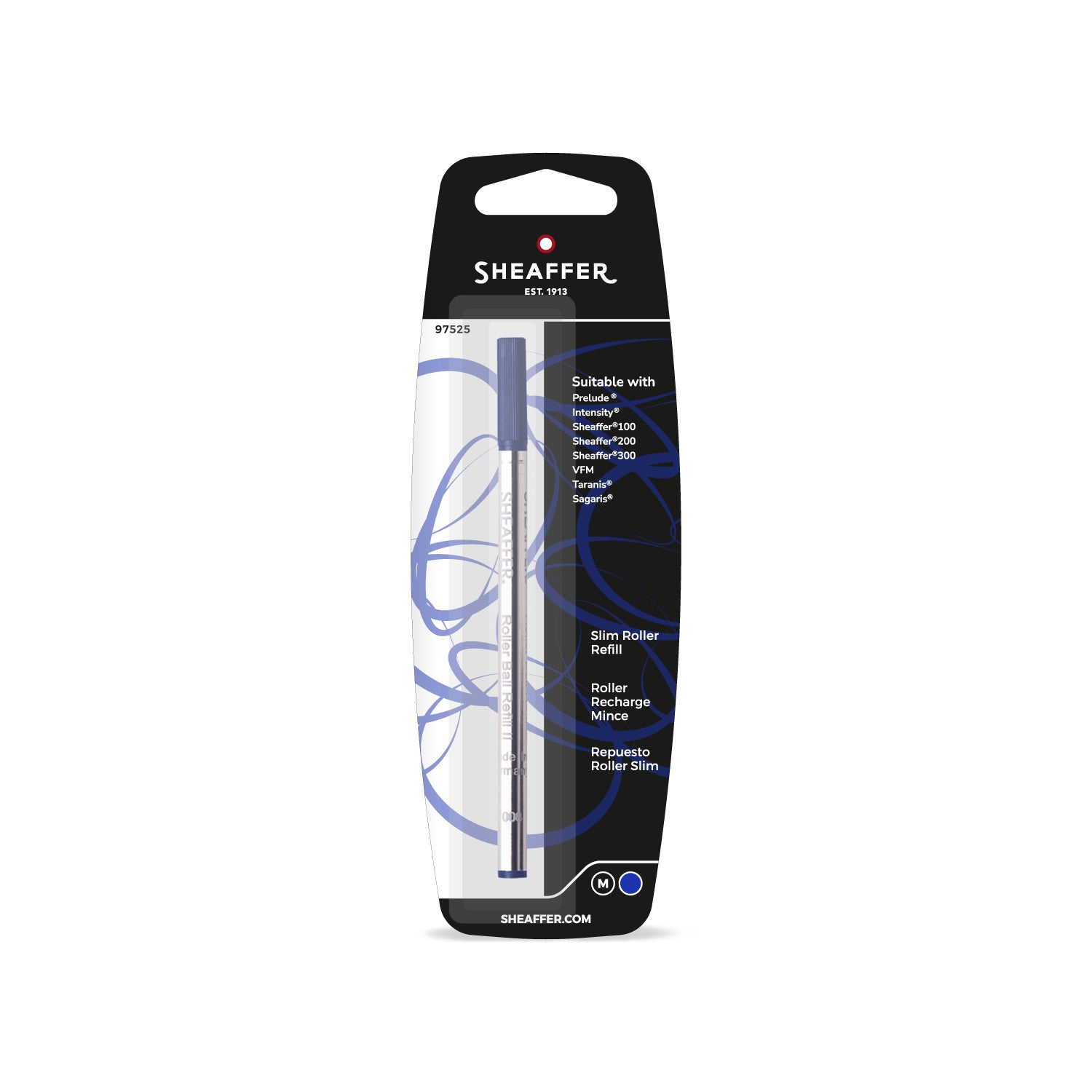 Sheaffer® Slim Rollerball Refill - Blue Medium - Blister Card
Sheaffer refills are renowned for being highly reliable and convenient for use on all paper. Sheaffer inks are a perfect match for their high-quality writing instruments. This high-quality, long-lasting Sheaffer refill is compatible with Sheaffer rollerball pens including those from the Sheaffer Valor, Taranis, Prelude Signature, Sagaris, Agio, Intensity, 300, 100 and VFM collections.
Contains high quality Sheaffer ink

Convenient for use on all sorts of paper

Compatible with all Sheaffer rollerball pens

Renowned for being long lasting and dependable

Formulated for long write-out and smooth flow
Orders are processed in 1-3 business days. We offer next day shipping for orders within India. The delivery time for all other areas is typically between 7-21 business days, depending on the location.
The destination country may impose certain duties and taxes that are not included in the bill amount. The customer will have to bear these additional costs, if/as they occur. Read more about ourshipping policy here.