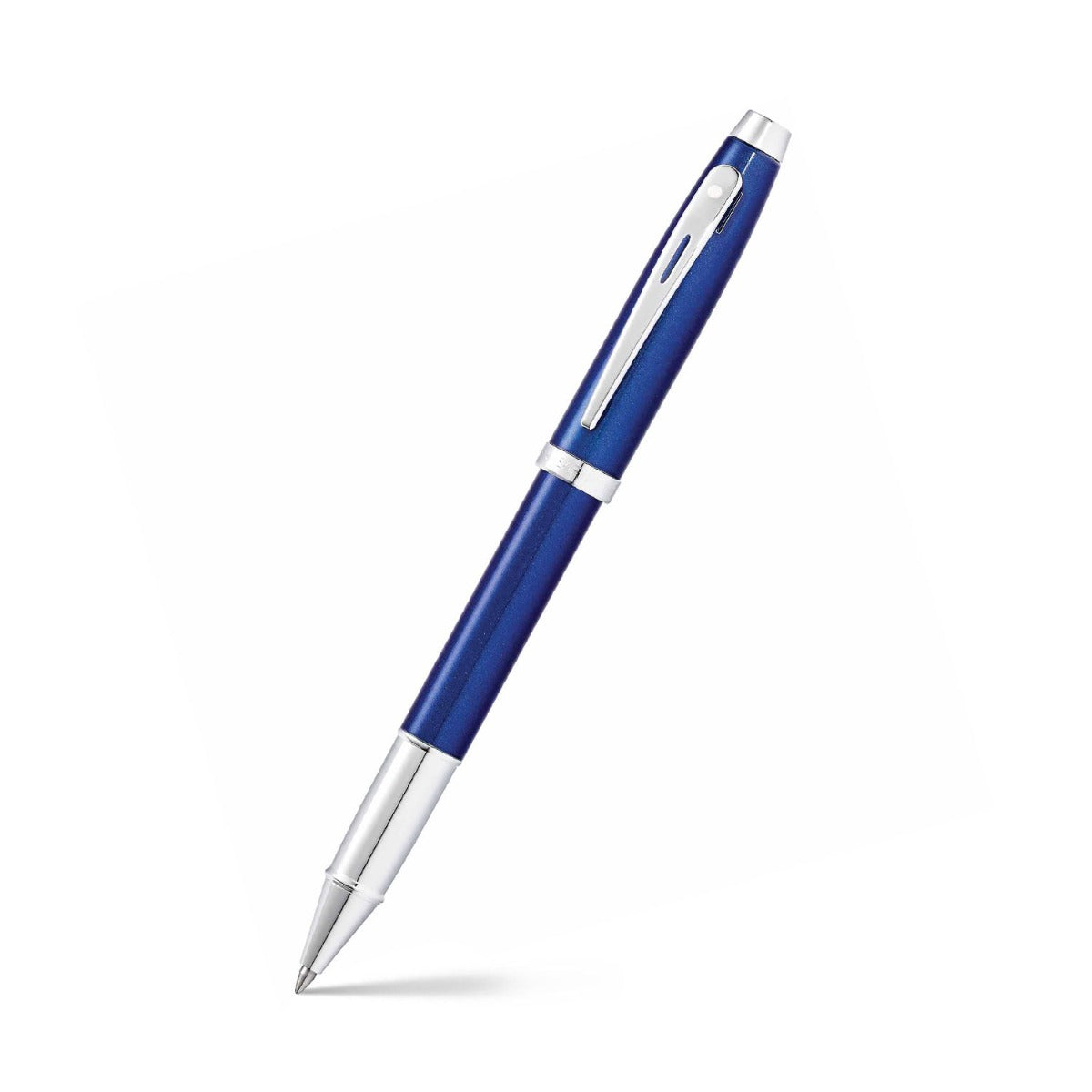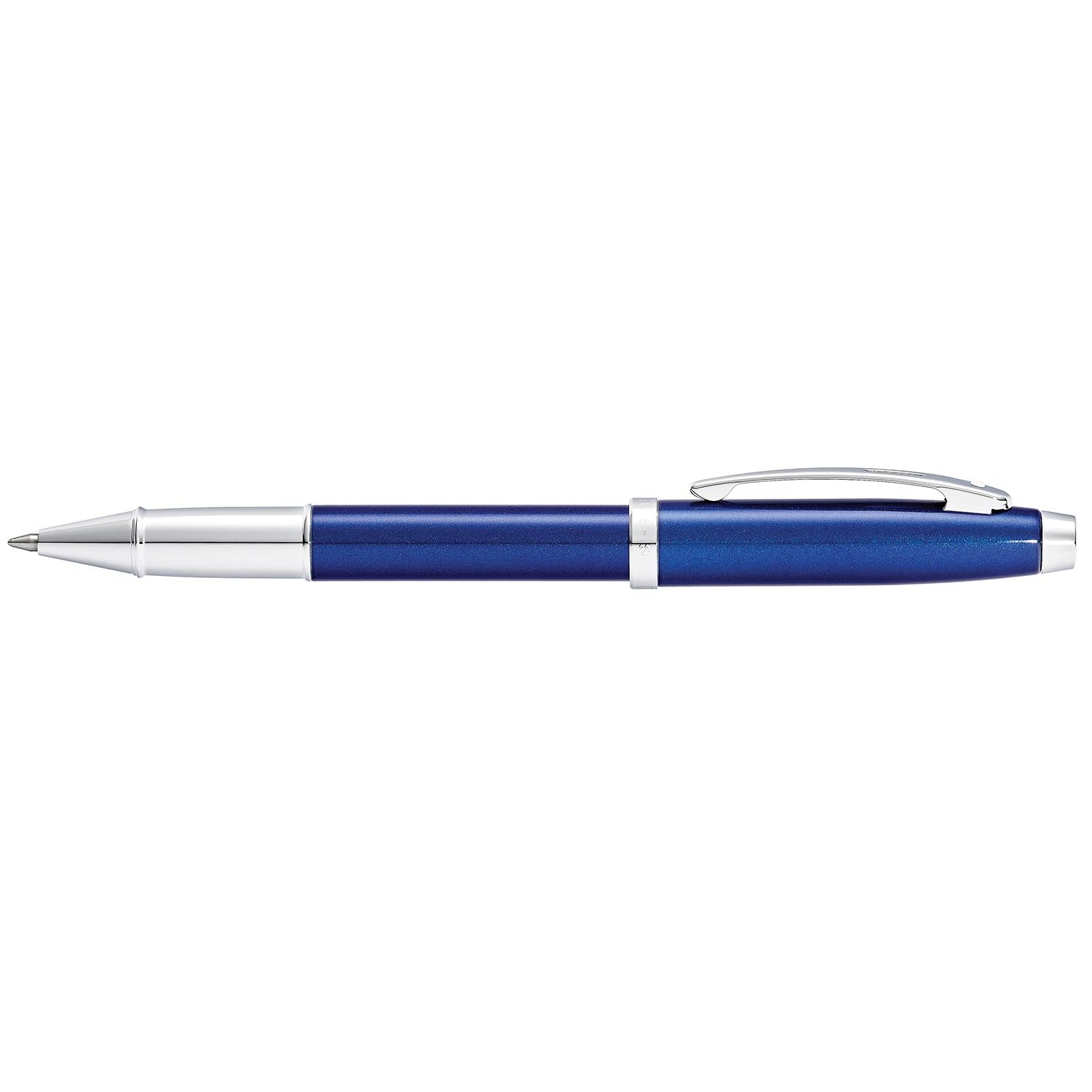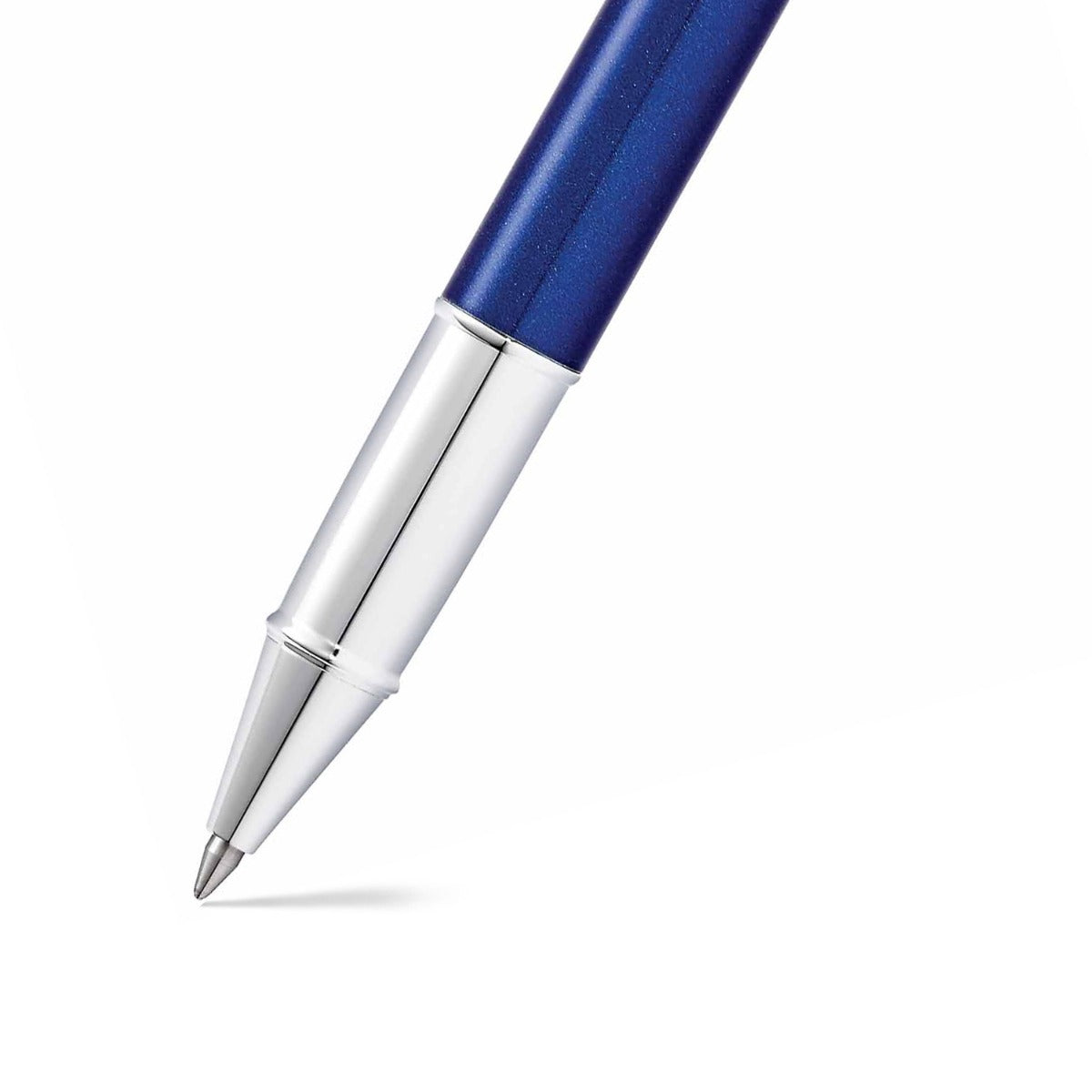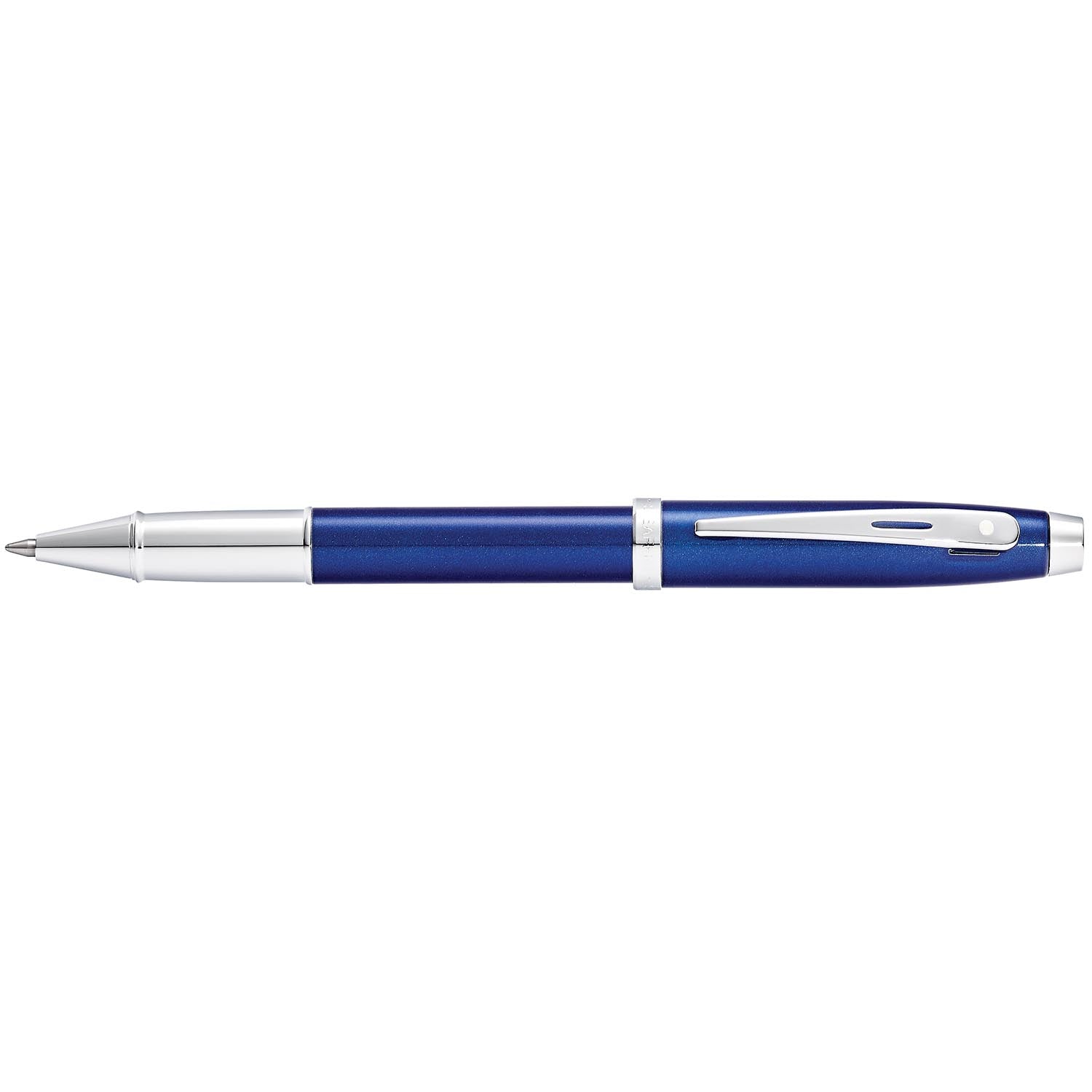 Sheaffer® 100 Glossy Blue with Chrome Trims Rollerball Pen
TASTE IS TIMELESS
The Sheaffer® 100 makes a great gift for celebrating an occasion or kicking off a new chapter. With its modern design, timeless finish options, and balanced feel, it is the perfect tool for letting ideas flow effortlessly onto the page. For anyone who enjoys writing, the Sheaffer 100 is an affordable way to bring that experience up a notch while also making an impression.
Elegant, streamlined silhouette

Stylish cut-out clip

Features the Sheaffer White Dot®, the trademark symbol of writing excellence

Presented in a self-serve clamshell package

Limited one-year warranty
About the Finish
Glossy blue lacquer with polished chrome plate trim
About the Tip
Roller ball provides silky smooth writing with the feel of ink on paper Slim roller ball refill designed with stainless steel tip and ceramic ball Each roller ball metal refill is made to last Includes 1 black roller ball refill
Orders are processed in 1-3 business days. We offer next day shipping for orders within India. The delivery time for all other areas is typically between 7-21 business days, depending on the location.
The destination country may impose certain duties and taxes that are not included in the bill amount. The customer will have to bear these additional costs, if/as they occur. Read more about ourshipping policy here.